IOSH Courses
Institution of Occupational Safety and Health (IOSH) Accredited
Tel: 0203 633 5505
Mon-Fri: 07:30-18:00
IOSH Training Courses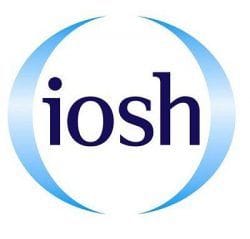 Goldcross Training deliver a range of classroom based courses fully accredited by the Institution of Occupational Safety and Health (IOSH). These training courses deliver internationally recognised vocational qualifications designed to meet the needs of individuals with responsibility for health and safety, in all work establishments.
Our IOSH courses are designed to provide individuals, whether they are: managers, team leaders, supervisors or employees, with the underpinning knowledge they require to both recognise and provide for health and safety related issues.
These courses are recognised as suitable for membership by the Institution of Occupational Safety and Health and the International Institute of Risk and Safety Management.
Our IOSH Course Prices are All Inclusive and Come With a Price Match Guarantee!
Managing Safely
The IOSH Managing Safely Course is the market-leading health and safety course for managers at all levels including: line managers, team leaders and supervisors.  It is designed to provide all managers (and individuals seeking to become managers) with the confidence and enthusiasm to apply their knowledge to the workplace.  Our IOSH Managing Safely course will help you improve the safety awareness culture in your organisation, see your productivity increase and enhance your reputation within your supply chain by embedding safety and health across the whole organisation. So why not book your course place today?
CSCS Green Card Package
This one-day, face-to-face IOSH Safety, Health and Environment for Construction Workers course provides essential knowledge for anyone who is involved in construction activities. The course provides the core knowledge construction workers need to stay safe and keep their colleagues safe too.  The practical, jargon-free nature of the course will meet the needs of every learner.  The course has been approved by CITB and Build UK, which means our courses are aligned to the Build UK Training Standard and employers can access the CITB levy.  The CSCS HSE screen test is incorporated in this package.

IOSH Full Course Schedule:
Contact Us Today
If you have any further questions or would like to speak to one of our Goldcross Training advisors regarding your IOSH training course requirements please don't hesitate to get in touch and we'll call you back or email us via training@goldcross-training.com.
Why Book with Goldcross Training?
No Booking or Credit Card Fees
1000's Of Satisfied Students
Goldcross promises to put students & delegates first.  We provide vocational health & safety training of the highest standard at a cost everyone can afford and we were the first UK HSE trainer to offer weekend courses, due to delegate demand.
We are the largest provider of SSSTS, SMSTS & HAS courses in SE England and all of our instructors have practical and operational experience in your course of study.   Our prices are fully inclusive of : Vat, materials and exams where applicable.  All of our venues are dedicated and custom fitted for the purpose of training only.
Contact Goldcross Today To Discuss Your Training Requirements