IOSH Managing Safely Course
All Courses may be reserved for only £50
Click on the course logo for further course information
IOSH Managing Safely Course
Our IOSH managing safely course is fully accredited and delivered by our in-house qualified and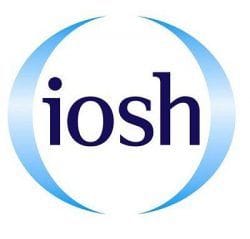 experienced course instructors.
Goldcross Training run this three day course to meet the needs of its delegates and new courses start weekly at one of our six Training Centre's throughout Central & South East England additionally we are able to provide for in-house courses at your organisations venue should that be preferable.
Contact us on 0203 633 5505 or 01442 894760 for more information and to obtain our price match guarantee.
The course will equip managers, team leaders and supervisors at all levels with the skills they require to enable them to fully assess and control risks within their work areas.
Course Overview
The IOSH managing safely course is arranged into the following units:
 Introduction to managing safely

 Understanding your responsibilities

 Identification of hazards

 Risk Assessments

 Controlling risks

 Investigating accidents and incidents

 Measuring performance.
Course Prerequisites
All delegates must be competent in English.
If you have any concerns in this area, please call us on 0203 633 5505 or 01442 894760.
Accreditation

This course is accredited by the Institute of Occupational Safety and Health (IOSH).

Contact Us Today
If you have any further questions or would like to speak to one of our Goldcross Training advisors regarding your IOSH Managing Safely Training requirements please don't hesitate to get in touch and we'll call you back or email us via training@goldcross-training.com.
Our Prices are All Inclusive and Come With a Price Match Guarantee!
| | Title | location | Date | Price | Places | Book | hf:tags |
| --- | --- | --- | --- | --- | --- | --- | --- |
Training Locations
Goldcross have a number of Training Centre's throughout Central & South East England where delegates can complete the IOSH Managing Safely Course:
The Institution of Occupational Safety and Health is based in the UK with members around the World.  It is a well respected and renowned, not-for-profit, organisation covering everything there is to know about health and safety including; research, policy and legislation.
The courses are all aimed at different levels of profession in any industry and are recognised both across the UK and overseas. They are among the most respected of qualifications in occupational health and safety (and some of the most popular too), with approximately 150,000 individuals each year undertaking an IOSH training course, either; Managing Safely or Working Safely.
Call Goldcross today for your IOSH Training Needs
IOSH is the chartered professional body for safety and health in the workplace. It acts as a champion, supporter, adviser, advocate and trainer for those who protect the safety, health and wellbeing of others.
The Institute has over 46,000 members, from over 120 countries and they have an extensive trainer network including Goldcross.
In 2002 it was awarded a Royal Charter and from 2005 they began awarding Chartered Safety and Health Practitioner status to recognise individual professionalism and commitment to continued learning and development.
In 2011 along with other Health and Safety bodies in the UK, IOSH developed the Occupational Safety & Health Consultants Register (OSHCR)[5] to raise awareness and promote the use of certified health and safety consultants in the workplace.
Over 179,000 delegates attended IOSH training courses in 2016.