First Aid at Work Requalification (FAW-R) Course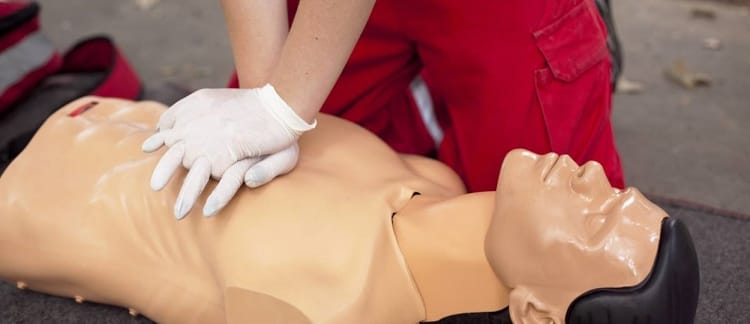 Our First aid at work requalification course is delivered by our in-house qualified and experienced instructors.
Goldcross Training runs the FAW-R, 2-day course frequently to meet the needs of its delegates.  We understand that many individuals cannot afford to take time off during the week and for this reason you will find this first aid at work three-day course runs both during the week and at weekends.
First Aid at Work Training Courses can be undertaken at one of our Training Centre's throughout Central & South East England and we are able to provide for in-house courses at your organisation's venue should that be preferable.
Who is the First Aid Requalification Course Aimed at?
First Aid Requalification courses are designed for individuals who have already undertaken a First Aid at Work course and who operate in workplaces that fall into a higher risk category such as: construction, engineering, manufacturing, chemicals, warehousing, etc and for any workplace where employees may be at risk of underlying health conditions i.e. diabetes, anaphylaxis, high blood pressure, heart problems, etc.
Certificates for the purposes of first aid at work last for three years. Before their certificates expire, first-aiders will need to undertake a requalification course as appropriate, to obtain another three-year certificate.
Contact us on 0203 633 5505 or 01442 894760 for more information, Group Bookings or to obtain our price match guarantee.
FAW-R Course Duration
The First Aid at Work requalification (FAW-R) training course is delivered over an 12 hr minimum, (2 day) period, and involves both practical and theoretical activities.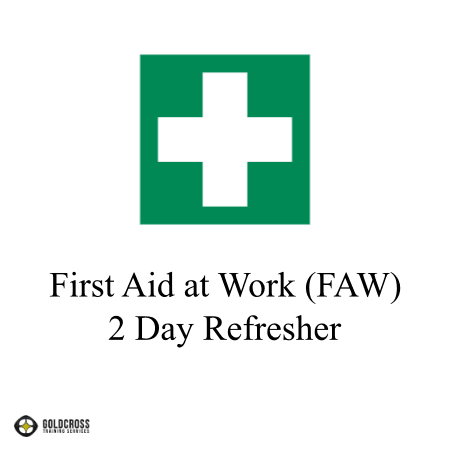 Age Requirements and Competence
Individuals are required to have reached the minimum age of 16 years in order to undertake a role as an 'First Aider in the Workplace' and it is the employers responsibility to ensure that all individuals undertaking such a role meet competence requirements.
First Aid at Work Syllabus
The Goldcross First Aid at Work requalification course utilises a variety of teaching techniques to meet the needs of individuals.  Upon completion delegates will have been brought up to date with current techniques and practices in delivering and managing first aid at work to the appropriate level.
The syllabus includes but is not limited to:
Casualty Incident Management: including the need for recording and reporting

Situational Awareness and Assessment: enabling individuals to act safely, effectively and promptly in an emergency

Casualty Examination: including undertaking a secondary survey

Unconcious casualties

Adult basic life support: Cardio Pulmonary Resuscitation (CPR)


Head Injuries

Spinal Injuries

Chest Pains: including heart attack

Control of Bleeding

Injuries to Bones, Muscles & Joints: including fractures and dislocations

Choking

Strains and Sprains

Treating shock

Eye Injuries: including embedded objects, chemicals and dust

Poisoning

Anaphylaxis

Major Illness: including heart Attack, Stroke, Epileptic seizure, Asthma attack, Diabetic emergency

Other illnesses: including siezure

The provision of appropriate first aid for minor injuries: small cuts, bruises, minor burns and scalds, etc
This course is for employees who require a first aid at work (FAW) certificate to comply with HSE requirements.  It is equally applicable to any individual who wishes to obtain the knowledge and confidence to deal with a an injury should they be faced with a casualty situation.
The provision of first aid training has many benefits, not least it:
Saves lives
Can reduce the long term severity of injury and reduce recovery time
Raises awareness of injury and its impact, reinforcing a positive safety culture
It is a transferable skill and its use is not limited to the workplace
Delegates are assessed practically throughout the duration of the course.
The Course culminates with a short assessment paper.
Certificates are awarded by the accrediting body, First Aid Awards in association with NUCO training, on successful completion.
Here at Goldcross Training we believe that practical experience is essential in developing the skills required to provide for competence in the delivery of first aid.  Our tailored first aid training is aimed at meeting the needs of organisations who have specific risk areas that need to be provided for within their workforce.
Call us on 0203 633 5505 or 01442 894760 for further details.
First Aid at Work (FAW) Course Accreditation & Recognition
This First Aid at Work course is accredited by First Aid Awards/NUCO.  Practical assessment is undertaken by the tutor throughout the course and delegates will be required to complete a short multiple choice question paper at the end of the course.  Upon successful completion a certificate with a validity of three years will be issued to those who satisfy the criteria.
Delegates are reminded however that the Health and Safety Executive (HSE) strongly recommend that all first aiders undergo an annual refresher programme of at least three hours
Pre-Requisites for the First Aid Course
The practical nature of this course requires all delegates to have a basic level of general fitness to enable them to physically undertake the procedures detailed in the course syllabus. Should you have any questions in this regard, please don't hesitate to call us on 0203 633 5505 or 01442 894760.
Price Match Guarantee
We will price match any identical course in the same region. (Our prices inc. exams & books)
Numerous Locations
We run courses from venues across the south, south east, midlands and online.
Weekend Courses
Many courses run over the weekend or as day release specifically to fit around your work schedule.
Happy Delegates!
We have successfully trained many thousands, of now qualified, delegates.
No Hidden Extras
Prices are fully inclusive of registration fees, publications & exams.
High Quality Teaching
Practically experienced Trainers in your chosen field of study.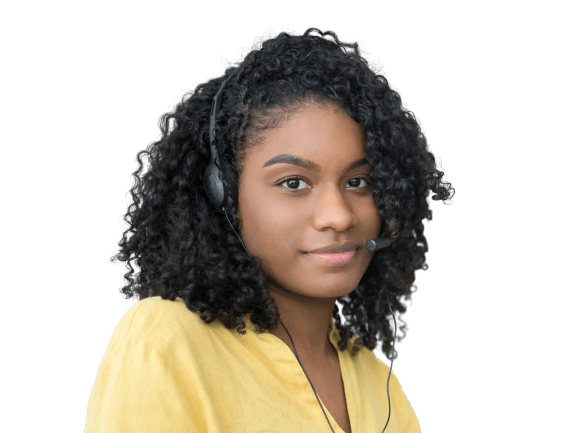 Contact Us
Please complete the form below and a member of our team will get in touch to respond to your query.