NEBOSH National General Certificate Course
National Examination Board in Occupational Safety and Health Accredited
Tel: 0203 633 5505
Mon-Fri: 07:30-18:00
NEBOSH: National General Certificate Course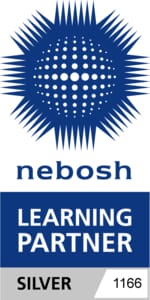 The NEBOSH National General Certificate (NGC) is the most popular and recognisable health and safety qualification within the United Kingdom, currently being held by in excess of 200,000 individuals.
Whilst this qualification underpins the knowledge of many health and safety practitioners, the vast majority of people who undertake this course do so in order to improve their knowledge in regard to their own health and safety responsibilities and those of their employers.
The NEBOSH NGC course is therefore ideal for: managers, team leaders, supervisors, safety representatives and anybody else who needs to develop a solid understanding of their health and safety responsibilities and who wishes to implement sustainable health and safety improvements in a pragmatic manner.
The qualifications are recognised as suitable for membership by the Institution of Occupational Safety and Health (IOSH) and the International Institute of Risk and Safety Management (IIRSM).
There are no entry requirements to study for this qualification other than having a suitable and sufficient understanding of the English language to enable course delgates to both understand and articulate the concepts being studied.
The NEBOSH National General Certificate (NGC) is UK focused and is based on UK law.  It consists of two (2) units and these must both be completed within a five year period in order to be awarded the NEBOSH National General Certificate parchment/qualification.
Programme of Study
Unit NG1: Management of Health and Safety
Element 1 – Why we should manage workplace health and safety
Element 2 – How health and safety management systems work and what they look like
Element 3 – Managing risk – understanding people and processes
Element 4 – Health and safety monitoring and measuring
Unit NG2: Risk Assessment
Element 5 – Physical and psychological health
Element 6 – Musculoskeletal health
Element 7 – Chemical and biological agents
Element 8 – General workplace issues
Element 9 – Work equipment
Element 10 – Fire
Element 11 – Electricity
Download the official guide containing the detailed syllabus, assessment requirements and example question papers for the NEBOSH National General Certificate*.
*Copyright:  NEBOSH
You will need Adobe Acrobat Reader to read this document – available free of charge from www.Adobe.co.uk.
NEBOSH Course Duration
Classroom:  10 Days + Examination (Open Book – 2hrs) + Practical Exercise (Workplace-based risk assessment task – 3 hours)

Virtual-Classroom:  10 Days + Examination (Open Book – 2hrs) + Practical Exercise (Workplace-based risk assessment task – 3 hours)
e-Learning:  Up to 12 months, including examination (Open Book – 2hrs) + Practical Exercise (Workplace-based risk assessment task – 3 hours)
Download the NEBOSH 'Open Book' Examination Learner Guide
Download the NEBOSH 'Open Book' Technical Learner Guide
Certification
NEBOSH NGC delegates are assessed through written examination for NG1 and NG2 requires the undertaking of a practical assessment and completion of a formal report.  Your qualification grade is based only on the result from the question paper (Unit NG1) but you need to achieve a 'Pass' in both units (NG1 and NG2) before the parchment can be issued.
Note:  Individual unit certificates are now only provided upon written request.
Our Prices are All Inclusive and Come With a Price Match Guarantee!
Contact Us Today
If you have any further questions or would like to speak to one of our Goldcross Training advisors regarding your NEBOSH training requirements please don't hesitate to get in touch and we'll call you back or email us via training@goldcross-training.com.
Who Should Attend?
This qualification is designed for anyone (managers, supervisors and workers) in any type of organisation. It's ideal for anyone who needs a broad understanding of health and safety issues to be able to manage day-to-day risks effectively. Many people take the National General Certificate in Occupational Health and Safety (NGC) as a first step in a career in health and safety. It gives a valuable overview and is a sound basis for further professional study.
Goldcross promises to put students & delegates first. We give vocational health & safety training of the highest standard, but at a cost everyone can afford. We were the first UK HSE trainer to offer weekend courses, due to delegate demand.
 All of our instructors have practical and operational experience in your course of study. All prices are fully inclusive of materials and exams where applicable. All of our venues are dedicated and custom fitted for the purpose of training only.
Contact Goldcross Today To Discuss Your Training Requirements