NEBOSH Courses
National Examination Board in Occupational Safety and Health Accredited
Tel: 0203 633 5505
Mon-Fri: 07:30-18:00
NEBOSH Training Courses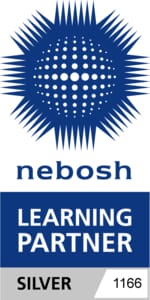 Goldcross Training deliver a range of classroom based courses fully accredited by the National Examination Board in Occupational Safety and Health (NEBOSH). These training courses deliver internationally recognised vocational qualifications designed to meet the needs of individuals with responsibility for health and safety, in all work establishments.
Our NEBOSH courses are designed to provide individuals, whether they are: managers, team leaders, supervisors or employees, with the underpinning knowledge they require to both recognise and provide for health and safety related issues.
NEBOSH qualifications are recognised as suitable for membership by the Institution of Occupational Safety and Health and the International Institute of Risk and Safety Management.
At Goldcross we recognise that not everybody can afford to study NEBOSH courses 'on block' or take long periods out of work and as such these courses are also offered as individual units, both on a weekly and weekend basis.
Our NEBOSH Prices are All Inclusive and Come With a Price Match Guarantee!
NEBOSH National General Certificate (NGC)
The NEBOSH National General Certificate is by far the most popular health and safety qualification with in excess of 200,000 individuals currently holding the qualification within the UK alone. The qualification is aimed at: managers, team leaders and supervisors, or individuals seeking to develop a career as a health and safety practitioner.
The qualification consits of 2 seperate units; National General Certificate: NG1 and NG2. The first unit is assessed through a (Open Book) written examination and the 2nd via practical activity (risk assessment)/written report.
NEBOSH Construction Certificate (UK)
The NEBOSH Health and Safety Management for Construction (UK) course focuses on best industry practices for managing and implementing safety management systems. The Certificate covers the core health and safety issues involved in construction aiming to provide candidates with the practical skills and technical knowledge to manage construction workplace hazards.

There are no formal entry requirements to enrol on to this course and it is considered equivalent to an A-level (or UK college level qualification) and candidates must be prepared to study at this level accordingly.
Study Options
Here at Goldcross Training our aim is to provide students with the best possible opportunity of successfully completing their NEBOSH studies and we recognise that all students' requirements vary.  As a result, we offer students the flexibility to undertake their training in a number of different ways:
Block Week Courses –  Block week courses normally run during the working week from Monday to Friday (5 Days) with one NEBOSH training unit being completed in this time.  This option is suitable for those individuals who are fully funded by their employer or those that can take suitable time off work and can commit to their studies for the whole week.
Day Release Courses – The NEBOSH course day release option offers considerably more flexibility and provides students the opportunity to spread their studies over a longer time period, normally five weeks.  This can be particularly important if your employer is unable to release you for a full week at a time or you have other commitments that must be provided for i.e. you may have responsibilities as a carer and or parent.
Weekend Courses – The weekend option is specifically provided for those individuals who cannot or do not wish to take time off work during the week. These five-day units are normally provided over either two and a half weekends or four and a half weekends.
Mix & Match – Delegates are not locked into a specific training centre or method by which they can complete their NEBOSH studies.  They have the flexibility to undertake different units at different Goldcross training centres and different units using any of the above options.

eLearning –

Delegates are not tied down

to specific classroom start dates or study times.  This mode of learning provides considerable flexibility to undertake your study in your own environment and around your normal daily routine!

Conversion Courses – These courses provide an opportunity where students can utilise units from their previous NEBOSH studies (i.e. NG1) as credit towards additional/new NEBOSH qualifications.
If you would like to about any of the above study options before you commit please feel free to give us a call on: 0203 633 5505 or send us an email at: bookings@goldcross-training.com
NEBOSH Full Course Schedule:
| | Title | location | Type | Start Date | End Date | Price | Book | Accreditation | hf:tags |
| --- | --- | --- | --- | --- | --- | --- | --- | --- | --- |
Contact Us Today
If you have any further questions or would like to speak to one of our Goldcross Training advisors regarding your NEBOSH training course requirements please don't hesitate to get in touch and we'll call you back or email us via training@goldcross-training.com.
Why Book with Goldcross Training?
No Booking or Credit Card Fees
1000's Of Satisfied Students
Goldcross promises to put students & delegates first.  We provide vocational health & safety training of the highest standard at a cost everyone can afford and we were the first UK HSE trainer to offer weekend courses, due to delegate demand.
We are the largest provider of SSSTS, SMSTS & HAS courses in SE England and all of our instructors have practical and operational experience in your course of study.   Our prices are fully inclusive of : Vat, materials and exams where applicable.  All of our venues are dedicated and custom fitted for the purpose of training only.
Contact Goldcross Today To Discuss Your Training Requirements