New Courses – Mental Health First Aid

Goldcross Training has added three additional training courses to its portfolio this month.  These courses are all focused in Mental Health First Aid and we hope that they will aid employers and their employees in providing for a safer workplace. They are all OfQual accredited and sit at Levels 1 to 3 on the Regulated Qualifications Framework (RQF).  All three of the courses recognise the impact of Work-related stress (WRS) which is now recognised by the HSE as the second most commonly reported cause of occupational ill health in Great Britain, which when prolonged can lead to mental health conditions such as anxiety and depression (HSE – Health priority plan:Work-related stress).
In fact research undertaken by the Centre for Mental Health suggests that the cost impact of mental health problems within the workforce of the UK cost's employers in the region of £35 billion annually, figure 1 provides a breakdown of these costs.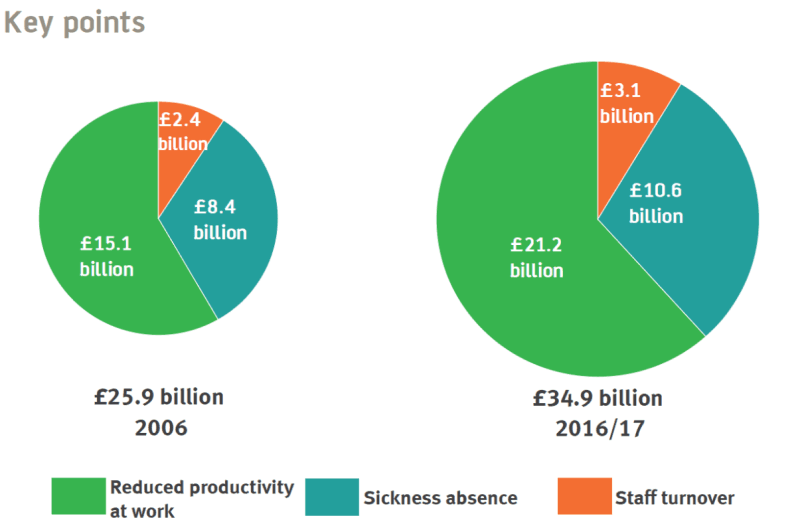 Figure 1.  Cost Impact within the workplace (adapted from: Centre for Mental Health).
The additional courses now being provided by Goldcross are:
Level 1 – Awareness of First Aid for Mental Health (RQF)
A ½-Day training course is course aimed at providing delegates with the skills and knowledge to start a supportive conversation, recognise a range of suspected mental health conditions, and be able to signpost an individual towards appropriate professional help.  The course is suitable for any individual seeking to gain an understanding of mental health or with a requirement to provide advice and practical support to others in the workplace.  More details are available here…
Level 2 – Award in First Aid for Mental Health (RQF)
A 1-Day course which builds upon the content of the Level 1 course and expands on the effects of drugs and alcohol.  It also incorporates the development of a First Aid for Mental Health Action Plan and discusses ways in which a positive mental health culture can be supported within the workplace.  The primary aim of the course is to provide delegates with the resources and knowledge to enable them to identify signs of stress and other mental health conditions, allowing them to guide individuals towards the correct support.  More details are available here…
Level 3 – Award in Supervising First Aid for Mental Health (RQF)
A 2- Day course covering the content of both the Level 1 and Level 2 qualifications and building upon the knowledge and skills provided.  It goes into detail on a wide range of mental health conditions and the support and help provided by healthcare professionals. It is aimed at managers, supervisors, trainer and assessors. More details are available here…
https://goldcross-training.co.uk/wp-content/uploads/2018/01/Health-Surveillance.jpg
294
1590
Goldcross
https://goldcross-training.co.uk/wp-content/uploads/2018/01/Goldcross-Transparent-Edit-300x93-300x93.png
Goldcross
2019-06-22 17:16:08
2020-05-29 19:35:00
New Courses – Mental Health First Aid